Scalable B2B Commerce & eCommerce Solution
eCommerce Store

B2B Order

Headless Commerce
We work with companies struggling to grow their eCommerce business. Let's build an exceptional buying experience and scalable marketing.
Exceptional Buying Experience
In an eCommerce store, people don't buy products by physical touch, but through the idea and perception, your store will make. We help you create an exceptional buying experience through omnichannel engagement and experience.
Score More Sales
Distribute your product and buying capability beyond the eCommerce store to anywhere people can buy, including refrigerator screens.
Omnichannel Engagement
We help brands to establish their presence on every channel & platform. Engage buyers right where they are.
Retain & Upsell
Every interaction with your buyers, on and off the store, should be fabulous so they become your fans, buy bigger products, and spread the love.
Every single store that we create and manage has one purpose in mind – Maximize your current marketing & sales results, thus business revenue.
eCommerce Growth Strategy
Establish A Brand Image
After creating awesome products, the next step is to build the unbreakable brand image that people love to associate with. We do that for you.
Scalable Marketing
Omnichannel Marketing
Let people explore your products, place order, and access support irrespective of where they are. That's how we glue them to your brand for long term.
Checkout CRO
The Checkout Wizard
Huge sales are lost with leaky checkout pages. We build a concealed journey from product selection to order placement so you get the best ROI for your marketing.
Enterprises Solution
Headless Commerce
Handling tens of thousands of products manually is a headache. Our headless commerce solution makes that job easy as a click, while empowering you to scale your store exponentially.
B2B Marketing of a financing platform for small businesses in Asia, leading to high engagement and retention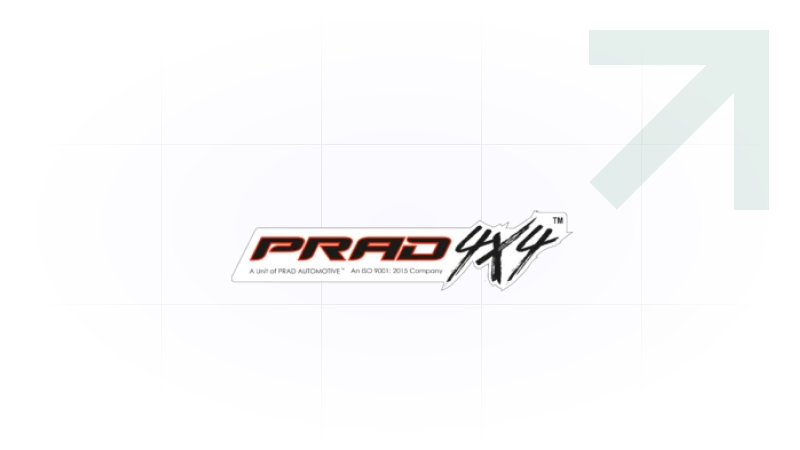 Transformation of an outdated website into two separate functions - Complete B2B marketing project with B2C retail integration
Designed & implemented the complex marketing and sales automation to qualify prospects faster, and make the sales cycles shorter
B2B Commerce strategy, that's our cup of chai. A unique combination of buying psychology and technology that your team and customers will equally enjoy.
eCommerce Store
A online shopping store, with or without checkout, is a website that scales will your products. Help your customers buy with ease, and make payments smoothly.
Headless Commerce
B2B Product companies that need a revolution in managing thousands of their custom products on their websites - This is your answer.
eCommerce SEO
Google loves fast eCommerce websites. Not only it is a big ranking factor, but your customer bounce rate will drop drastically. Enjoy the storm of organic traffic.
Creative Ads & Promotion
To add an extra layer of cheese over your inbound (& outbound) efforts, creative ads work the best. Engage with your buyers in the most effective way possible.
Email Automation
Generate and nurture the interests of your leads, prospects, and customers through our email marketing. Leads to high sales conversions.
Conversion Optimization
Pretty eCommerce websites are not enough. Buying journeys are not the same for every buyer. We optimize your store for shortening the buying journeys and higher conversions.
Influencer Marketing
Leverage the power of an audience that doesn't know you well, but knows someone else closely. We enable collaborations with relevant influencers to drive results.
Social Media Marketing
Reminding your group of buyers on their favorite social media platforms that you are the solution to their problems. And, that makes your brand more human.
Analytics Tracking
Tracking every step the buyer takes (and not takes). Observe closely what's working, where's the friction, and what needs to be addressed.
Ready To Transform Your B2B Business?
We convert your old website & B2B marketing strategies into a sales-driven omnichannel engagement.
FAQs For B2B Marketing Agency
B2C ecommerce refers to the system where the direct transactions between a business and the customers take place. While B2B ecommerce refers to the system which facilitates transactions between two businesses. We are well aware about the B2C ecommerce as we use it on a daily basis. The B2B ecommerce is an evolving space as many businesses are developing strategies for adopting ecommerce.
B2C ecommerce is pretty straightforward in its approach since it involves just a single user. The purchase decision is made quickly as the impulse emotion plays a big part. Minimal content with good customer experience is enough to drive sales.
B2B ecommerce is more complex as it involves a number of people in the decision making process. The buyer journey is also quite long as it involves personalized interactions (meetings, proposals) before making the purchase decision. Therefore, a B2B ecommerce platform needs to have a lot of information in order to nurture the users.
The B2B ecommerce in US is estimated to reach $1.8 trillion by 2023. More and more B2B companies are adopting ecommerce to provide an omnichannel experience and 24/7 customer support to their users.
Headless ecommerce helps you make your ecommerce platform highly scalable and efficient by separating the front-end from its back-end systems.
Headless technology makes your ecommerce store more customisable and adaptive. As a result, your customers get great experience on your store. It lets you perform quick and easy updates to your ecommerce store making it more competitive. Moreover, headless ecommerce helps businesses save on the IT payroll costs by streamlining and automating most of the store maintenance and operational activities.