We Maximize The Purpose Of Your B2B Marketing
Struggling to grow your business revenue even after trying everything? Complement your sales with a strong marketing force.
Sales-Driven B2B Marketing
Marketing in B2B is like fuel for sales flight. You need a strong marketing force throughout the journey. Openthrive team catalyze your sales team to help them go beyond their revenue goals.
Sales Pipeline Generation
Your revenue depends on how solid your pipeline is. But that job is not for the sales team alone. Marketing has to support them in the pipeline expansion process.
Sales Cycle Acceleration
Large deals in B2B take longer to close. But you can shorten the cycle. How? Bring the right marketing team together with your sales team. Let them make your processes more impactful and close deals faster.
Churn-Free Retention
Cracking B2B is about building relationships. No better way than to nurture existing customers to continue buying from you, buy bigger solutions, and rave about you among their peers.
B2B marketing is different than B2C. It's about building trust for partnership, rather than convincing random people to buy something.
Strategy
Establish A Stronger Base
We build a strong foundation right from the start. Equipped with in-depth research, our B2B marketing strategy is laid out, and evolved every month, and every quarter.
MarTech
System To Help You Scale
We choose your tech stack that supports the strategy and goals, not the other way around. Onboarding your marketing team to the right technology escalates the process and shoots up your efficiency.
Execution
Marketing Team Force
You get a full-fledged B2B marketing team that joins your force from Day 1. Implementing the strategies 100% - trust, accountability and expertise are what we bring to the table.
Insights
Take Data Based Decisions
Every action leads to a conclusion. That's why, we derive actionable insights at the end of every marketing strategy and implementation. This level of detail helps your management team to make decisions that are backed up by real data, and not some random survey report.
B2B Marketing of a financing platform for small businesses in Asia, leading to high engagement and retention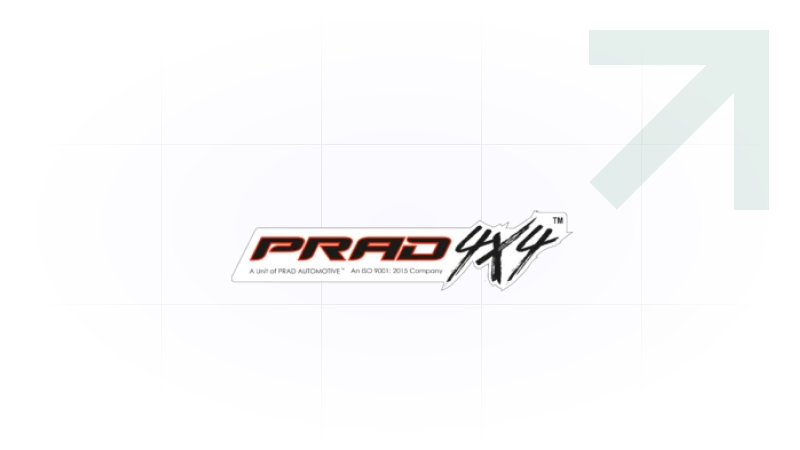 Transformation of an outdated website into two separate functions - Complete B2B marketing project with B2C retail integration
Designed & implemented the complex marketing and sales automation to qualify prospects faster, and make the sales cycles shorter
Pilot Project. Then, Full Flight.
We understand your concern about the risk involved in starting something new. So, to keep things simple & easy, we begin with a pilot plan for a risk-free start.
Pilot Project
Let's address 3 of the most burning issue in 60-90 days. Once you find the value we will move to stage 2.
Stage Two
Based on pilot project findings and the actual marketing & website goal stage 2 is build a stronger base.
Full Scale
This is all about taking business revenue & growth to the next level. System & team to grab the market share!
Integrated Implementation
Beyond Marketing Consultation
We specialize in B2B digital marketing and inbound lead generation. We don't stop there – You get a very unique combination of the following scopes.
GTM Engine
The intelligent strategy engine for launching new products, entering new markets, and building a new image. Prepare your weapons, and go to market!
Inbound Marketing
The only longterm game in marketing is inbound. Your prospects who don't even know you today, should be able to find you whenever they look.
Buyer Research
Knowing the buyers in B2B is like peeling onions. There's always a layer beneath a layer that you need to understand deeply before anything else.
SEO
Google loves fast websites. Our headless website design loads your website faster than blinking. Rank high and enjoy the storm of organic traffic.
Content Strategy
One goal. One audience. One solution. Multiple channels perfectly synced. Designed, managed, and tracked as a single campaign.
Social Media Marketing
Social media in B2B is more for building authority. Impact your buyers without being salesy, and being the centre of knowledge for them everyday.
Email Marketing
Email is not gonna die anytime soon. The art of sharing information with prospects, without intruding their peace, is what we do with emails.
Demand Generation
There's an audience that doesn't know they have a problem, & so don't need your solution. Creating demand means making such audience aware.
Campaign Management
Pretty websites are not enough. B2B buying journeys are not the same for every buyer. Still, you got to optimize your website for higher conversions.
Sales Enablement
Strategy, technology, and goals - A system designed for equipping your sales team to make them successful, every day, and over the long term.
Technical SEO
Apart from on-page SEO, there are several underlying factors, controlled technically, that drive the right audience to your website like crazy.
Client Retention
Retaining your existing customers is more valuable, longterm, and drives higher ROI, than battling for converting new customers. It is science.
Marketing Automation
Like moms, you can't be everywhere, doing things for your prospects and leads, helping them learn & make decisions. That's why - automation.
Conversion Optimization
Pretty websites are not enough. B2B buying journeys are not the same for every buyer. Still, you got to optimize your website for higher conversions.
Analytics Tracking
Tracking every step the buyer takes (and not takes). Observe closely what's working, where's the friction, and what needs to be addressed.
Buying Journey
There's ideally never one journey your buyers take to reach the decision. Lead with data, design multiple journeys, and keep evolving.
Sales Funnel
Unaddressed traffic is lost traffic. Great funnels grab all opportunities on the website to move you a little closer to the revenue goal, step-by-step.
Paid Ads
To add an extra layer of cheese over your inbound (& outbound) efforts, paid ads work the best. Careful - otherwise you'll just burn some dollars.
Ready To Transform Your B2B Business?
We convert your old website & B2B marketing strategies into a sales-driven omnichannel engagement.
FAQs For B2B Marketing Agency
B2C and B2B marketing aims at solving different set of problems for different set of audiences. Hence, differences approaches need to be adopted in terms of the strategy, implementation, content and channels.
B2C marketing aims at having transactional relationships. In other words, it aims at bringing maximum traffic to your website in order to generate sales as quickly as possible. For that reason, it focusses more on the customer experience. But personalised interactions are not possible in B2C marketing as efficiency is the key here.
B2B marketing on the other hand aims at building personal relationships. Its main focus is to provide the users with maximum information around the services offered so that the users can ultimately take well-informed decisions. That's why B2B buying process is quite long and focusses on nurturing the leads and building long term relationships.
In B2C marketing, the content needs to emotionally connect with the customer so as to drive sales quickly. Therefore, the content needs to be visually appealing, catchy and highly engaging. Therefore, more emphasis needs to be placed on social media marketing and other outbound channels.
In B2B marketing, the content needs to empower and educate all the people involved in decision making. The content, therefore, needs to be more information-heavy, and need not be very attractive. Personalised channels like webinars, email marketing, white papers, etc are used mostly by B2B marketers.
B2B marketing is very important as the B2B products are mostly quite complex and, the audience is very specific. Therefore, it is very important that the decision makers understand the features being offered and the benefits that make it unique. The B2B marketing content needs to be very informative and persuasive at the same time.
The business professionals who make decisions on behalf of the target companies have become quite tech savvy. B2B marketers also need to be very innovative while targeting them. Businesses need to adapt highly targeted marketing strategies in order to increase the customer lifetime value and brand loyalty.