Website Design & Development
Turn Your B2B Website Into
A Deal Maker

A Marketer

A Salesperson
B2B marketing & sales are complex and different. So normal B2C style website never works. We transform your website into a digital experience that drives people to the sales pipeline.
Website To Drive Marketing & Sales
Bad website design not only pushes your business back. But also let your competitors win deals that you should have. It is making your sales pipeline journey a trip that never ends.
Acquire Untapped customers
Meet your buyers' needs during their discovery by giving them the shortest path to finding your solutions.
Direct Pipeline Generation
You can even take them straight to the sales pipeline via a precise conversion funnel to drive sales.
Multichannel to Omni-Presence
SEO is very uncertain and red blood competition. Upgrade your marketing & sales engagement to evergreen engagement.
Every single website that we design & develop has ONE purpose in mind – Maximize your current marketing & sales results, thus skyrocketing revenue.
Crush Level Beauty
Fresh & Modern Design
We aim to create fabulous experiences for your prospects when they land on your website for the first time, and even after becoming your customers.
Blazing Fast Website
App-Like Experience
Brain picks up patterns. We design super light websites that feel like a personalized space for your buyers, just like when they use apps on smartphones.
From Ground Zero
Redesign To Reimagine
You deserve authenticity. Like your business, your website needs to be unique. We present your business in an exceptional way, second to none.
Impossible To Crack Security
Static Edge Distribution
Keeping the digital front of your business safe and secure starts right from your website. We make sure no one can break into your safe space.
Built For Engagement
The days of brochure-in-the-browser are long gone. Your website is one place where your prospects land expecting to explore, engage, and make good decisions. So, give them that.
SEO By Nature
Getting the search engines to respond is not an external job. We design websites that are inherently SEO-friendly, attracting the right kind of humans to your solutions.
Scale To Any Limit
Our website development process is defined by its scalability. Your website is never a one-time thing. We bring you an easy-to-expand system, that helps you evolve your website forever.
B2B Marketing of a financing platform for small businesses in Asia, leading to high engagement and retention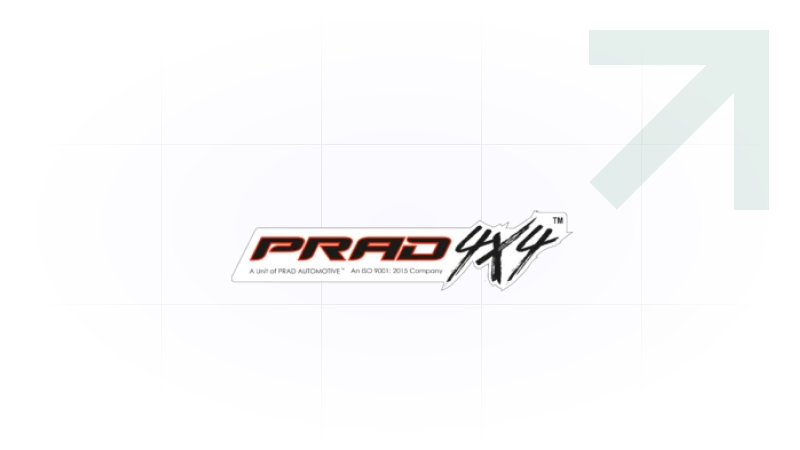 Transformation of an outdated website into two separate functions - Complete B2B marketing project with B2C retail integration
Designed & implemented the complex marketing and sales automation to qualify prospects faster, and make the sales cycles shorter
Transform old website tech with latest and future proof stacks to get more ROI on every penny you spend on marketing & sales.
Small Website
WordPress CMS
If your website is under 25 unique pages, we use custom WordPress design & development. Modern and sales-ready fast and secure website to support omnichannel engagement.
Medium+ & Enterprise Website
Headless Experience
if your website has or would have 25+ unique pages and dynamic content to serve at scale, we pick Headless CMS & serverless system to build a fortune grade website. This is the present & also the future.
Ready To Transform Your B2B Business?
We convert your old website & B2B marketing strategies into a sales-driven omnichannel engagement.
FAQs For B2B Marketing Agency
A website is one of the most important marketing tools for a business. Since B2C and B2B companies serve different segments of audience, their websites also need to be designed differently. However, both websites need to be visually appealing, informative and marketing oriented.
The buying process of the audience is an important factor while designing a website.
In B2C, the user usually make a purchase decision in shorter durations. The buying process has to be very smooth with minimum possible steps.
Whereas in B2B, the buying process is quite complex. A number of meetings and approvals take place before making a purchase decision. For that reason, a B2B website needs to have as much information as possible.
A B2C website needs to have a very catchy design. It need not be content-heavy as the user is not looking for a ton of information. The designer needs to play with the graphics and videos to make it more appealing. Basically, all the elements in a B2C website should together provide a smooth customer experience so that the user can make the purchase decision quickly.
The B2B customers are looking to get as much information as possible through the website. So, you need to have a strong content plan. The website design should be focussed less on the graphics and more on the content and information so that the user derives maximum value throughout the buying process. Since the B2B space has longer buying process, the website needs to have a lot of CTAs to capture the buyer contact details. The ultimate goal of a B2B website is to nourish the buyer with information and motivate him to take the purchase decision.
A website is meant for nurturing the users with information and ultimately generate more leads and increase conversion rates. If your website is not serving one of these purposes, it is time to redesign your website.
The online marketing space is very dynamic and ever evolving. Integrating newer marketing technologies on your website is very crucial to remain competitive. Redesigning your website from time to time is very important as it lets you explore new marketing channels to reach larger audiences.
According to most web agencies, you need to redesign your website once in every 2-3 years. Revamping your website lets you – rebrand your website, add more functionality, adapt new content strategy, enhance UI/UX, improve SEO ranking, drive more traffic and increase conversions.
It's very important that your website is well-aligned with your overall business strategy. In order to ensure that, your website needs to be revamped regularly so that it speaks the language of the business.